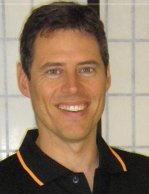 Anthony Fitzgerald
Helping you heal so you can live the better life you want to live
TRE Perth
TRE practitioner trained by David Berceli and Richmond Heath
PhD in Medical Physics
BWRT Registered Provider
Diploma of Remedial Massage
Finally free your mind and your body from hyper-vigilance, anxiety and stress tension that has been holding you back and draining your energy.
Rediscover that missing feeling of peace and relief from calming your nervous system and relaxing your body, switching off those constant ruminating thoughts.
We help you feel better and feel good about yourself to live the life you want and be the way you want.
When I work with you the most important thing is caring for how you feel. My role is to guide and support you to work with your own nervous system thru TRE, so you can relax, feel calm, and be present to youself.
I am a dedicated scientific researcher, with a PhD in Medical Physics, studying the up-to-date neuroscience and brain-based techniques that are proving most effective to help you heal and overcome stress, trauma and anxiety to feel good about yourself.
Through my science understanding, body work background and personal experience I have come to understand the profound importance, in health and healing, of the mind-body connection, and in particular the fundamental role that our nervous system and unconscious brain plays in maintaining our balanced health and state of being.
During my journey I have been fortunate to have encountered TRE and been taught its fundamentals by the founder David Berceli. I am inspired by the potential of this profoundly powerful, yet subtle, self-empowering modality for assisting all of us to journey toward a more balanced, peaceful inner state, enabling us to be more relaxed, calmer and more resilient to stress and tension.
TRE, which is strongly based in neuro-physiology, has enourmous potential to assist so many in our search for health and wellbeing, by enabling the body to let go of held physical and psycho-emotional patterns, resolving trauma, promoting resiliency to daily stress and releasing deep core muscles and I am passionate about sharing this unique modality with all those who can benefit from it.
Enter your address above and click 'Get Directions' to find out how to get to this Provider.