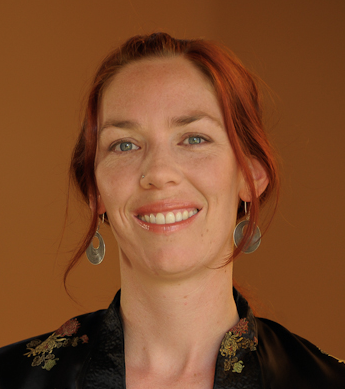 Kali Foster
Dr. Kali Foster (TCM, SEP) offers Somatic Experiencing® trauma therapy & TRE® sessions.
Kallista Chinese Medicine was opened by Kali in 2006. The address is 87 Monbulk Rd. Kallista.
Online bookings available via the website.
Acupuncture treatments may qualify for private health fund rebates. We have HICAPS.
Kallista Chinese Medicine
Acupuncturist, Chinese Herbalist, Somatic Experiencing® Trauma Therapist, Yoga teacher & Workshop facilitator. TRE® level 2 (since 2012).
Kali Foster has been practicing Acupuncture & Chinese Medicine since 2006, and Shiatsu bodywork since 2000. She specializes in nervous system disorders such as anxiety & chronic pain. Kali completed the 3 year training in Somatic Experiencing® (trauma therapy) in 2018 as well as Touch-skills for Trauma Therapists with Kathy Kain. She is passionate about empowering individuals to heal themselves. With over 15 years of experience in yoga, qi gong and dance, Kali loves working with energy & the body's intelligence.
Since training in TRE, she has taken great leaps in her own healing and understanding of how to work with emotions, fears, pain and disease in the body. She teaches TRE 1:1 from her clinic, and runs occasional classes and workshops combining Hatha Yoga & TRE. To watch a video of her classes go to: https://vimeo.com/192577160
TRE Sessions are charged at the same rate as Acupuncture: $130 for the initial and $95 ongoing (TBC), and may include Somatic Experiencing® techniques (like body-oriented psychotherapy), or bodywork.
Enter your address above and click 'Get Directions' to find out how to get to this Provider.